David Herro to Headline 10th Anniversary Investment Conference
Sponsorship opportunities now open for May 17, 2018 event that benefits SecureFutures, a teen financial empowerment nonprofit
Milwaukee, Wisc. (Nov. 1, 2017) – David Herro, an international finance leader with deep Wisconsin roots, will headline the 10th anniversary Investment Conference, the signature gathering of investors in the Midwest.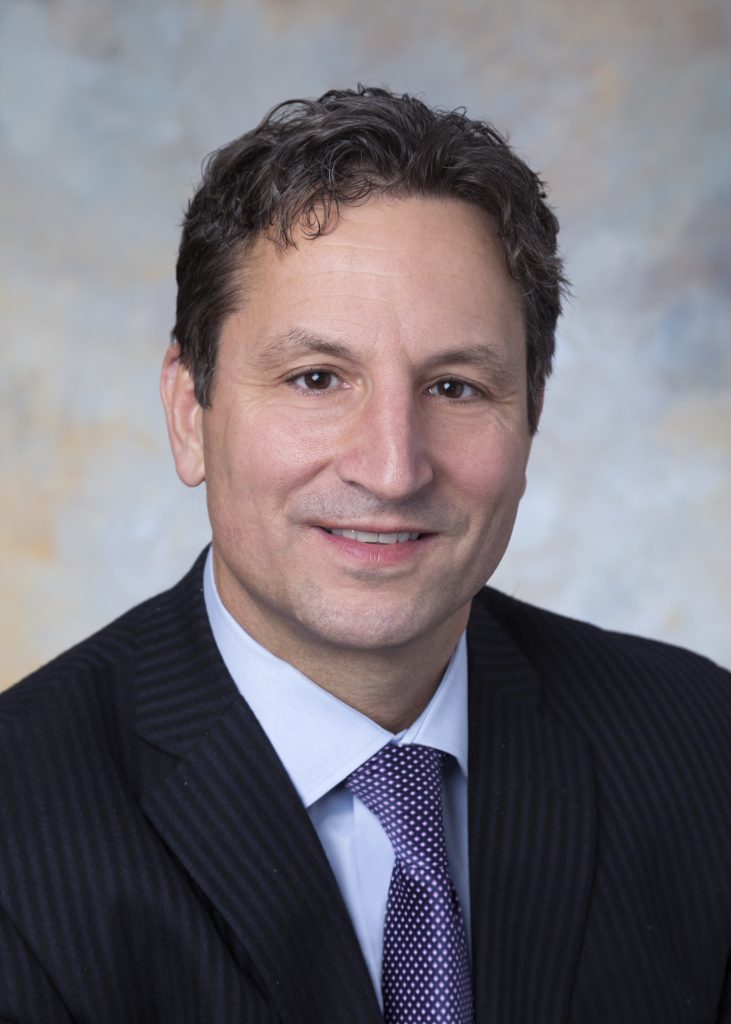 Herro is partner, deputy chairman, portfolio manager and the Chief Investment Officer of international equity at Harris Associates. In 2016, he was named Morningstar's International Stock Fund Manager of the Year in the U.S.* His more than three decades of investment expertise includes previous portfolio manager roles at the State of Wisconsin Investment Board and The Principal Financial Group. Herro earned his B.S. from the University of Wisconsin-Platteville (1983) and a M.A. from the University of Wisconsin-Milwaukee (1985).
"The Investment Conference has grown over the last decade into an event that drives regional and national financial conversations," Herro said. "There is a momentum from this Conference's history, speakers and fundraising efforts. I'm excited to share my experiences as the keynote."
Recent keynote speakers include David Einhorn, Bill Ackman, Byron Trott, Jim Chanos and Ricky Sandler. In the past nine years, the Investment Conference has raised more than $1.5 million toward teen financial empowerment through SecureFutures, a nonprofit formerly known as Make A Difference – Wisconsin.
Herro is the first speaker announced for the Investment Conference, scheduled for the afternoon of May 17, 2018 at the Hyatt Regency in downtown Milwaukee. He will headline an afternoon that also features two panels of financial leaders who give their top investment tips.
With the keynote announcement, sponsorship opportunities are now open for the event. Sponsors receive varying levels of event seating and recognition. All proceeds go toward financial literacy programs and guidance for teens through SecureFutures.
For sponsorships, event demographics and other opportunities, contact Brenda Campbell, brenda@secureufutures.org, (414) 310-5920. Individual tickets and other speakers will be announced starting in January 2018. More information on the conference and sponsorships throughout this website.
About SecureFutures
SecureFutures was founded as Make A Difference – Wisconsin and has empowered more than 70,000 teens with financial skills and guidance since 2006. In 2017, our organization rebranded as SecureFutures to better reflect the empowerment teens say financial literacy brings to their lives. The Investment Conference has raised more than $1.5 million toward stronger financial futures for teens in Milwaukee, across Wisconsin and into Chicago.
*According to Morningstar, the Morningstar Manager of the Year award is presented to portfolio managers based on the managers' (i) "ability to generate exceptional returns;" (ii) "willingness to align their interests with shareholders;" and (iii) "courage to stay with their strategies in order to produce superior risk-adjusted returns in the end."
Top Tier: Ricky Sandler, new panel format lead 9th Annual Investment Conference, a substantial financial literacy fundraiser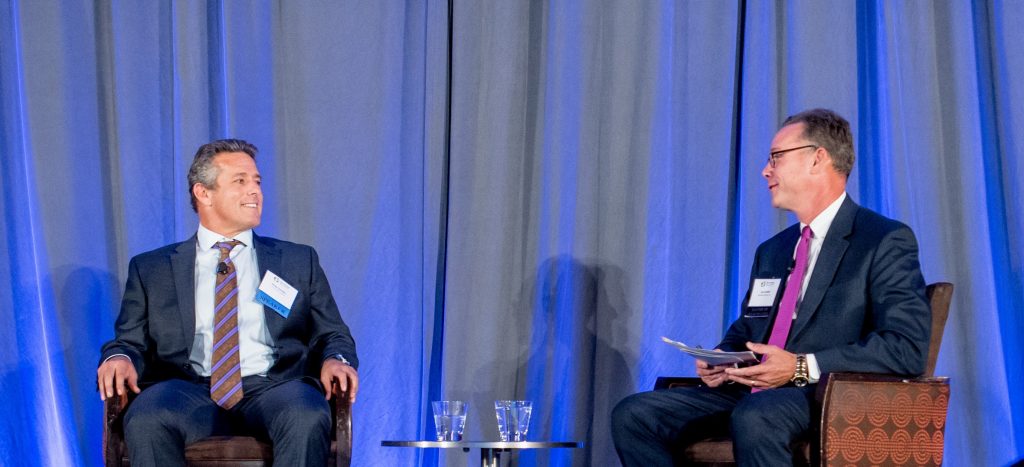 A new format, intriguing stock picks and a keynote by "one of the best investment minds in our country" made Thursday's 9th Annual Investment Conference a top-tier event.Generosity and sponsorships that dedicated more than $337,000 toward teen financial empowerment took it even further.
Ricky Sandler, CEO, CIO and Founder of New York City-based Eminence Capital, led an afternoon of "emerging" and "opportunistic" investment ideas at the event, held before more than 550 attendees on April 27 in downtown Milwaukee.
Active as a money manager since graduating from University of Wisconsin in his mid-20s, Ricky Sandler gave the audience an earnest and edgy assessment of "living and dying by performance, every day." Ricky divulged investing philosophy in a 40-minute Q&A with Joe Schlidt, conference co-chair and Make A Difference – Wisconsin board director, as well as strengths Sandler saw in the current market landscape. (Sandler and Schlidt, from left to right, are pictured at left.)
"We as investors and analysts love to value business, love to understand what's happening, then we operate in the larger marketplace, which can humble you," Sandler said. "Emotion and dispassion are really critical when markets can be as extreme as they've been over the last eight years."
BMO Global Asset Management, Wealth Management team up as premier sponsors of 9th Annual Investment Conference
(Milwaukee, Wisc.) March 7, 2017 – Thousands of teenagers will learn how to better control their financial futures because of funds raised at the upcoming Investment Conference, an investment strategy event in Milwaukee that supports a local financial literacy non-profit, Make A Difference – Wisconsin. BMO Global Asset Management and BMO Wealth Management are again serving as the premier sponsors of the event – now in its ninth year.

"We believe that better conversations lead to better outcomes. We are pleased to be a sponsor of the work that Make A Difference – Wisconsin is doing to promote better conversations among Midwest finance leaders, and the organization's focus on helping increase financial literacy among teens in our community. The efforts will lead to better outcomes for all involved," said Phil Enochs, Head of BMO Global Asset Management (U.S.).
"We are proud to champion financial literacy and help reinforce important money discussions among the youth," said Stephen Johnson, Regional President, BMO Wealth Management U.S. "Talking about money is a key step in putting today's future leaders on a healthy financial path."
Community Sponsors
Mission Sponsors