2019 Speaker: ESG – Sustainable Investing Panel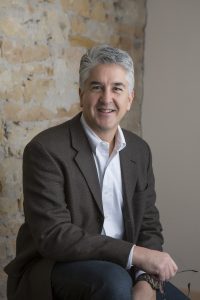 Gregory D. Wait, CEBS
President and Founding Member
Falcons Rock Investment Counsel, LLC
Falcons Rock Impact Investments, LLC
Gregory D. Wait is President and Founding Member of Falcons Rock Investment Counsel, LLC and of Falcons Rock Impact Investments, LLC.  Greg has over thirty years of experience working with individual and institutional investors to develop appropriate investment strategies for their unique situations.  Prior to founding Falcons Rock, Greg held advisory and management positions with Strong Capital Management, Salomon Smith Barney Consulting Group, Charing Company, and Principal Financial Group.
Greg earned a Bachelor of Business Administration degree from the University of Wisconsin at Whitewater and has maintained a commitment to education and professional training.  He was conferred as a Certified Employee Benefit Specialist by the International Foundation of Employee Benefit Plans and the Wharton School of the University of Pennsylvania in 1994.  He was granted Fellowship status with the International Society of Certified Employee Benefit Specialists for 2002-2004 by virtue of successfully completing the requirements of the Personal Financial Planning series.
Remaining active in professional associations, Greg is past Director and Chairman of the Membership Committee for the Milwaukee Chapter-ISCEBS, and currently is an active member.  He is also an active member of the US SIF Forum for Sustainable Investment, Investments & Wealth Institute, Plan Sponsor Council of America, and the Wisconsin Retirement Plan Professionals, Ltd.  He has authored articles for professional journals and has been a featured speaker at local and national conferences, notably on the topic of sustainable, responsible and impact (SRI) investing.
Greg has served in various roles in the greater Milwaukee community.  Currently, he serves on the Advisory Board of the Finance & Business Law Department at the University of Wisconsin-Whitewater, and on the Investment Committee of the Milwaukee Repertory Theater.  From 2008-2016, he was on the Board of Directors of the Germantown Community Scholarship Fund.  In 2006-2007, he was a member of the Finance Committee for Marquette University's Milwaukee Tennis Classic, Inc.  In 2004, he served on the Business Partners committee for the United Way Community Campaign.  He was on the Advisory Council for the Class of 2002 Leadership Campaign for the Wisconsin Chapter of the National Multiple Sclerosis Society, and has been involved with numerous fundraising activities for Special Olympics.  For five years, Greg served as an instructor for Project Business, a Junior Achievement program, at St. Jude's Elementary School.  He has also been an instructor of CEBS qualified retirement plan courses at Western Michigan University.