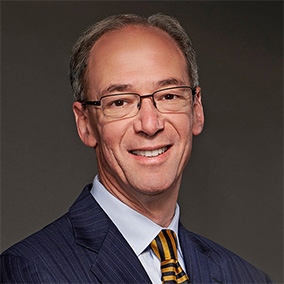 Carl R. Tannenbaum
Executive Vice President/Chief Economist
Northern Trust
Carl Tannenbaum is the Chief Economist for The Northern Trust.  In this role, Mr. Tannenbaum briefs clients and colleagues on the economy and business conditions, prepares the bank's official economic outlook and participates in forecast surveys.  Mr. Tannenbaum publishes weekly commentaries and is frequently interviewed by media outlets such as The Wall Street Journal, Bloomberg, and Reuters.
Carl and the Northern Trust economics team received the 2021 Lawrence Klein award for economic forecasting, which was based on the accuracy of projections over a trailing four year period.
Mr. Tannenbaum is also responsible for the analytics and modeling group within Northern Trust's risk management division, and he monitors the strategic risks facing the organization.  He is a member of the bank's capital committee, its investment policy committee, and the asset/liability management committee.
Prior to joining Northern Trust, Mr. Tannenbaum spent four years at the Federal Reserve, where he led the risk section.  He was deeply involved in the central bank's response to the 2008 financial crisis, helped to create and conduct its stress testing program, and advised senior Federal Reserve leaders on developments in banking and the financial markets.
Mr. Tannenbaum began his career in banking at LaSalle Bank/ABN AMRO, a global banking organization with $1 trillion in total assets.  He served for more than 20 years there as the organization's Chief Economist and Head of Balance Sheet Management.
Mr. Tannenbaum is the current Chairman of the International Conference of Commercial Bank Economists and a past Chairman of the National Association for Business Economics, the Conference of Business Economists, the American Bankers Association's Economic Advisory Committee, and the North American Asset/Liability Management Association.
Mr. Tannenbaum holds an M.B.A. and a B.A. in finance and economics from the University of Chicago.
He serves on the Board of Chicago Scholars, an organization that selects, trains, and mentors academically ambitious students from under-resourced areas to complete college and join the next generation of leaders in their companies and communities.
Northern Trust is a $155 billion global bank headquartered in Chicago, with $1.3 trillion in assets under management and $10.6 trillion in assets under custody as of December 31, 2022.
Community Sponsors
Mission Sponsors