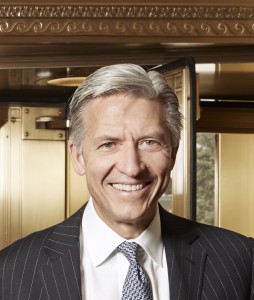 Byron Trott
Founder, Chairman & CEO
BDT & Company
Byron D. Trott is the Founder, Chairman and CEO of BDT & Company, and the Chairman of BDT Capital Investment Committee. BDT & Company is a Chicago-based merchant bank that combines more than $9 billion in investment funds with advisory services to address the long-term strategic and financing needs of family and founder-controlled companies. Trott has more than 30 years of experience advising and investing with some of the most successful public and private closely held companies in the U.S.
Prior to founding BDT & Company in 2009, Trott had a distinguished 27-year career at Goldman, Sachs & Co., where most recently he was Vice Chairman of the Global Investment Banking Division and head of the Chicago office and the Midwest Region.
Civically, he serves as a trustee of The University of Chicago and as a director of Conservation International. In 2011, Trott was inducted into the Horatio Alger Association of Distinguished Americans and now serves as President and CEO of the Association. He received an AB from the University of Chicago in 1981 and an MBA from the University of Chicago Graduate School of Business in 1982.