2018 Speaker: Emerging Ideas panel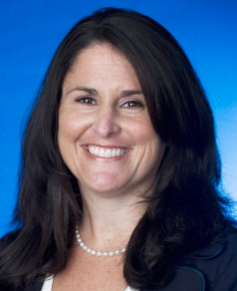 Larissa Herczeg
Managing Partner
Oak Street Real Estate Capital
Larissa Herczeg is a Managing Partner of Oak Street Real Estate Capital, LLC and a member of the firm's Investment Committee. Herczeg is responsible for all aspects of Oak Street's Seeding & Strategic Capital business, including investment sourcing, due diligence, selection and portfolio management and reporting.
Herczeg focuses on sourcing, due diligence, investment monitoring and serving on advisory boards for Oak Street's SASC business. Select activities include co-founding Women in Real Estate, serving as a Trustee of Roosevelt University and a mentor for the Goldie B. Wolfe Miller Women Leader's In Real Estate Initiative, a mentor for the Toigo Foundation and has served as a guest speaker at the University of California-Berkeley, Kellogg School of Management and the University of Notre Dame.
Prior to Oak Street, Herczeg was responsible for global real estate investing at Morgan Creek Capital Management, Franklin Templeton Real Estate Advisors and the Credit Suisse Customized Fund Investment Group (now known as GCM Grosvenor). She received a B.A. with honors in Government and Economics from the University of Notre Dame, a Master's degree with honors in International Affairs from Columbia University's School of International and Public Affairs and a Juris Doctor degree with honors from Columbia University Law School.